Create a Design in Tinkercad
​
Sign up for an account with your grsu14 email.




Create a new design.





IMPORTANT!

Edit the grid to 130.00 x 130.00 mm. That is the size of the print tray on WHS's 3D printers.




Build an object using the provided shapes and characters. Use the Tinker-Tip videos below for instruction, if you need it.




Once completed, click on the name of the design at the top left corner of the screen and rename it.




Export your design into a .stl file.
​
How to Make Objects Hollow
How to Add Text to Designs
How to Embed a 2D Image (including photos!)
Import your Tinkercad file to FlashPrint ,
the software that will render the 3D object for printing.
Download the

FlashPrint software

for the Finder 3D printer model in OSX format.
If your computer will not allow the software to download, please stop by the library to use the loaner computer. It is kept in the library office, and the software is installed on it.

You can transfer the .stl file to the loaner computer through AirDrop or with a USB drive.



There are three options in the FlashPrint software:
Load​ - Import the saved .stl file




Support- Designs that look like they will defy gravity
need supports so the object doesn't cave in or warp
as it prints.
* The supports can be broken off after the print is
finished.


Print- Choose your preferred settings for printing:




- Resolution should be

Standard




- The printer's fan can cause the plastic

to cool too
quickly, which can cause the bottom edges to warp.
A

brim

can be chosen if you want your
3D object to stick to the printing table
better.


* A brim can be peeled off after the print.
​
The FlashPrint file will be saved in a .gx format.



Transfer the file to a USB drive.
Insert the USB drive into the side of the 3D printer and turn the printer on.




Select the Build option.




Choose the USB icon.




Select your .gx file (it should be at the top of the list).




Select Build to start the print.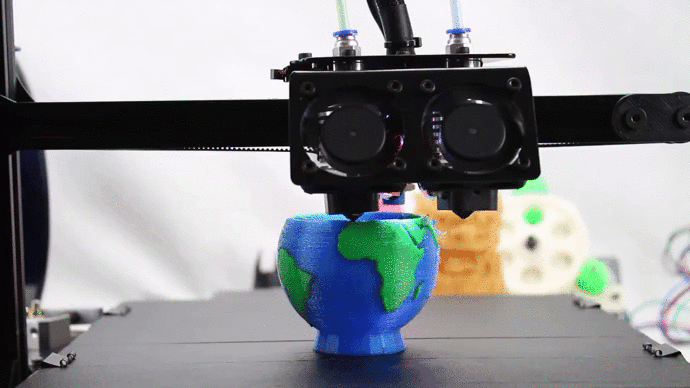 Please watch the start of the print job carefully to ensure there isn't a snag in the filament that causes the entire print job to be ruined!
If there is a snag

:
Cancel the print job, clear the plastic from the table, and try again!